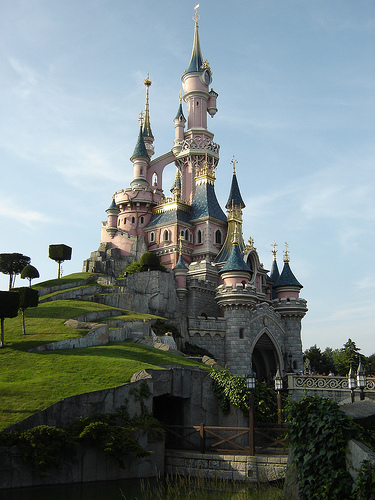 If I've scheduled this correctly right now I should be whizzing my way to Disneyland Paris on the Eurostar.
I will be out of blogging and vlogging action for about a week although I may have pre-written a few crafty little blog posts for your perusal.
This is just a quick one to tell you about my YouTube channel I made a while back dedicated to all things none beauty related and none TTC (trying to conceive) so all of Ella's videos go on there, as do my "home video" type ones and anything and everything I don't feel belongs on my main channel. I will of course be taking my camera along on our trip and will no doubt be bringing back more footage and photos than memories. I have a terrible habit of seeing my holidays through the lens of my camera so I don't really experience them until I get home, haha! So if you guys are interested in seeing anything from the trip or anything else like it then go subscribe to that channel now in readiness. The videos aren't as frequent but they own't be anywhere else.
Aaah, now while I get back to my well deserved break I hope you all have a wonderful week wherever you are and whatever you're doing.